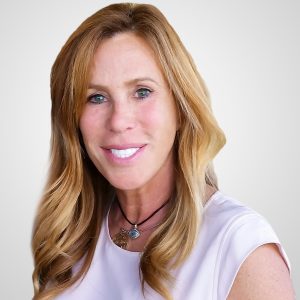 PRP (Platelet-Rich Plasma) therapy has been a big force in the medical world for more than two decades. It's a revolutionary sports medicine approach that's been changing lives for the better in recent times. This therapy is useful for oral and dental surgical procedures alike. It's also beneficial for efficient and speedy soft tissue recovery. People often depend on PRP therapy after they receive plastic surgery. If you're looking for first-rate orthopedic PRP injections in New York, you can count on Ronit Adler, MD. She's a seasoned PRP therapy expert who has a significant amount of experience under her belt. If you want PRP therapy that can give you complete peace of mind, there's no finer option in New York than Dr. Adler. Patients who have received treatment from Dr. Adler can attest to that as well.
What Makes Ronit Adler, MD a Fantastic Choice?
Dr. Adler is a seasoned and extensively trained professional. The licensed doctor has a lot of knowledge that pertains to both aesthetic medicine and pain management. Those subjects are two of her areas of interest. Dr. Adler is part of numerous prominent and widely recognized medical groups. Some of these organizations are the New York State Medical Society, the American Medical Association, the Society for Pain Practice Management and the American Society of Interventional Pain Physicians. There's no arguing that Dr. Adler is a healthcare provider who has a deep passion for making people feel better. There's also no denying that she's a doctor who is perpetually trying to learn and expand her mind. This can be a great thing for patients who are in need of orthopedic PRP injections they can trust.
Dr. Adler is always on hand to answer questions clearly for patients. If you want to know more about PRP therapy and how it works, Dr. Adler can help you. She can talk to you about PRP therapy and the types of injuries it can manage. She can discuss PRP therapy results and how long they generally take. If you want the guidance and wisdom of a tried and tested PRP therapy aficionado, there's no professional in New York who can surpass Dr. Adler.
The Advantages of PRP Therapy
Dr. Adler is someone who knows the ins and outs of PRP therapy. If you want to find out more about this approach, you should learn about its potential advantages. It can be terrific for people who want to take care of orthopedic injuries of all kinds. It can even be wonderful for people who suffer from arthritis, stiffness, rigidity and all sorts of related issues. PRP is powerful in that it has the ability to boost the brand new growth of cells.
Contact Ronit Adler, MD
If you're on the lookout for top-tier orthopedic PRP injections in New York, you can depend on Dr. Adler. Call The Orthopedic PRP MD today to set up a consultation.